What is Social Media Marketing?
First we will discuss about social media marketing. Social media marketing (SMM) is a form of Internet marketing that utilizes social networking websites as a marketing tool. The goal of SMM is to produce content that users will share with their social network to help a company increase brand exposure and broaden customer reach. It is kind of exploiting the Social Media to lure the customer / to make the customer believe that your product or services is the best.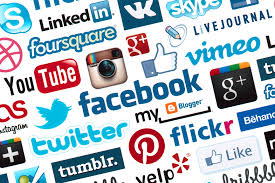 Why to use Social Media Marketing?
Using traditional type of marketing it is possible to attract a limited customers. If your business is happy doing less sales then I recommend don't use Social Media Marketing. If not then continue reading.
Better Reach and Targeted.
While giving ADS in newspapers you might have noticed that the newspaper reading audience is a scattered one. It contains audience of all age group , gender or region. Now if you run a restaurant which serves food which is liked mostly by youths, then in social media you can control the audience in your social media page. Also there has been a tremendous growth in use of social media by Adults.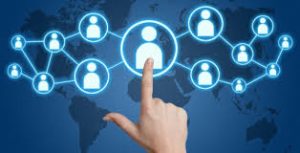 Better Engagement with customer.
When your customer buys something he/she can take a picture of the product and post it in their social media and now your customer's followers can see your product and it becomes free word of mouth. You can also thank your customers later on social media, this will help you from gaining customer's attention and you can sell them more of your products in future.
Increasing Brand Value.
Social Media Marketing can also help to increase Brand value and recognition. Nowadays, people before visiting a parlour/restaurant, they check the social media page for the images, ratings and information of your business. Even if your food is better than others, then one with better social presence wins the game.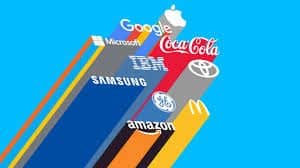 Control your reputation
If you have a social media presence then the customers can write reviews on your page. If review is good then you can reward them or just thank them, this makes them feel good and they will tell more good about you to others. But is review is a complaint then you can apologise to them, and you will also be able to find out the errors in your business. By just apologising, it is found out that the customer kinds of gives you another chance and does not spoils your name.
There are many reasons on why to use. Many think that it is very simple to do Social Media thing, but its not. It needs careful observation and correct people to be looked upon by. If your brand falls in wrong hands then it will greatly affect your sales.
If you have any doubts or difficulties then feel free to contact me or comment down below.
Want to know which hosting service I personally believe? Visit Here for WordPress Hosting
Our team is also in Social Media Marketing. If you think that social media is great for your business but cant't find reliable people to maintain your social presence then feel free to contact me.
WHY A LOCAL BUSINESS IN INDIA SHOULD SPEND MONEY ON SOCIAL MEDIA MARKETING ?