Believe it or not Instagram has made a great place in people's life. In 2018 Average daily visitors of Instagram was 500 million. Number of businesses on Instagram was 25 million. These numbers are expected to increase more in 2019. Various businesses are starting to add Instagram to their marketing plan. Various businesses have seen a good growth in their sales after using Instagram for their business. Instagram is not always a place to sell, it's mainly about relationship building. If you are interested in knowing how you can also use Instagram to grow your business then do read the full article. The below 7 Instagram tricks 2019 are tested by our group in various domains and has given good results.
1.Post regularly with relevant hashtags
It is recommended to post atleast 3 pics per day. But most of the businesses only post 3-4 times a week. The reason for posting multiple pics per day is that you can cover a wide range of audience. Also the pic that you posted in the morning goes down in the feed and the evening user cannot see them. It is advised to post at different times. This helps to know which type of follower is active when. This helped us a lot to create contents for our followers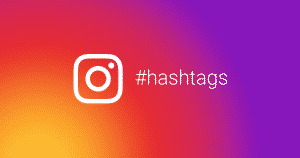 Relevant hashtags and Popular hashtags are different. Popular hashtags are those which are used by various users. Using these hashtags you will get a lot of likes and comments. But the catch here is that most of these likes are automated. Relevant hashtags are those which you have to analyse on your own. If your business is a local business then you should focus more on local hashtags. But if your business does not care where the followers will be from, then use hashtags based on Interest. Sometimes you also have to use a blend of both. Only 30 hashtags are allowed per post. Also it is recommended to use Location to every post. This helps users from that area to know about your business.
2. IGTV and Instagram Live
IgTv is the newest feature of Instagram. Previously it was impossible to upload videos which were longer than 1 minute. On IgTv we can upload a longer video. Here businesses can show their work environment / can upload a sales video. Showing your customers your work environment makes them to trust you even better.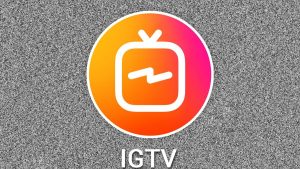 Instagram Live is where you can directly interact with your followers. You can ask feedbacks from your followers. Also three of my clients have seen a boost in their engagement after they started going live once a week. This should be done even if you are a small account.
3. Targeted Instagram groups
You can only choose 30 people from your niche to form a group. You can give them special offers or exclusive discounts or new releases. This makes them feel special and you will get free word of mouth. You should never spam the group. In this way you will get great insights about your business. People mostly just unfollow you if they have some problem with you. When you have a group they can clarify their thoughts. We have seen a great result in our client's account. Their unfollow rate decreased greatly by converting them to happy customers. Your followers will start feeling happy because they wanted someone to hear their problems.
4. Instagram stories
Many think that stories are not that important, so they do not concentrate on stories. This disbelief is because they do not get any conversions from this. The mistake they do is that they add same pic to the story as well as in the post. You should add stories at particular interval of time.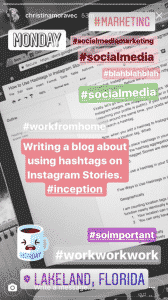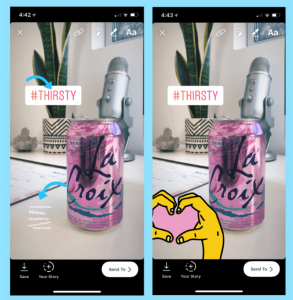 Some of our previous clients used to tag a lot of people in their story and this spoils the image in the story. Tagging a good number of people helps to increase engagements. But it doesn't looks good. One trick we suggested them was that to hide the tags under the stickers. Most viewers don't have much problem with using stickers.
5. Follow ,Comments and like posts of people in your niche.
You might have heard about 'Follow for Follow'. Following someone in your niche is done to bring your brand in limelight. Relevant people will come to know about you. Also liking or commenting on other peoples post will help you make your brand famous. You can also enter into other people's live video and comment on it. Here you can promote your business without much work. When you comment on other people's post, it gives them a feeling that your brand has good values. This helps them to increase their trust in your brand
6. Competitions, giveaways and sponsored posts/ Influencer marketing.
Inorder to bring your brand to limelight you can conduct various competitions or giveaways. A graphic design company I know was holding a competition to hire it's employees. This also made their brand famous as people started reposting the picture and they got free promotion.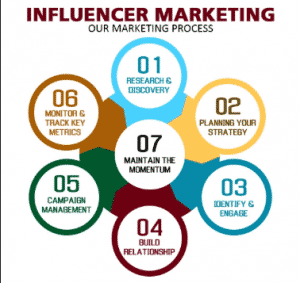 Influencer marketing is one of the best method to promote your business on Instagram. We have a client whose business is Snooker Arena. We advised and helped them to contact the people with great number of engagement on their account and ask them to visit their Snooker Arena. Snooker Arena was also told to give the influencers free passes to play in the arena. They contacted various influencers and 8 influencers visited the arena. These influencers enjoyed a lot and posted pics of the arena. The followers of the influencers also inturn visited the arena. Visit to know more about Influencer Marketing . We also have a great collection of Instagram pages of college students with us. Contact at vrvytizo@gmail.com to know more about it.
7. Make different content for Instagram.
According to the data, most of the people visiting your posts are between 25-38 yrs of age. Similarly people visiting your stories are between 18-24 yrs of age. So you cannot post the same pic. If your business targets 18-24 yrs age group then you should regularly post atleast 5 stories daily.
Also do not post same content for Instagram, Facebook, LinkedIn or Snapchat. Instagram's visitors are mostly between 18-28 yrs of age. Facebook and LinkedIn has a more grown up audience. Snapchat is youngest of all. If you want to target 14-24 age group then do use Snapchat.
Instagram Marketing takes time and effort. Instagram is not only for selling your products or services. It is mainly about building close relationship with your prospects/clients. Instagram tricks 2019 was made by us to give you an idea of how Instagram Marketing works. There are many more things to look out during Instagram Marketing. If you are finding someone who can handle your company's Social Media Marketing, then feel free to contact at kevinlobo160@gmail.com . We would be very happy to work with you.
7 Instagram Tricks you should know to grow your Business in 2019